22 Apr 2017
Two perfect Little Black dresses options.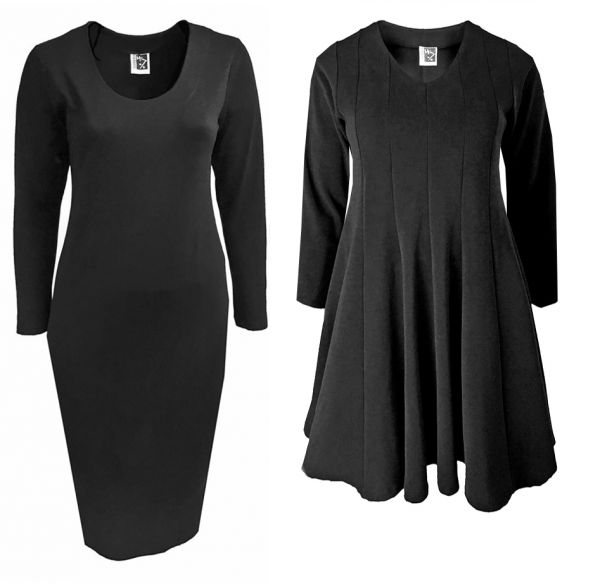 "One is never over-dressed or underdressed with a Little Black Dress."
Karl Lagerfeld
The term, The Little Black Dress (LBD), was coined by Coco Chanel and Jean Patou during the 1920s. The concept was to produce a long-lasting, versatile, simple and affordable garment, accessible to the widest market possible and in a neutral colour.
To ensure that you can select the perfect fit for the Pencil Dress version we have extended our size range - and this dress is available in sizes 16 - 42!
The Fluted options are in our standard 1-6 size range.
Fantastically versatile and with the addition of accessories, its perfect canvass encourages an infinite range of looks and styles, whether extrovert or understated.
CLICK HERE TO SHOP LITTLE BLACK DRESSES